Featured Item
Opa's Breakfast Combo
Regular price
Sale price
$103.95
Unit price
per
Sale
Contains:
1 Boneless Peppered Holiday Ham
1 Lb. Canadian Bacon
2 Lbs. Peppered Bacon
3 Lbs Country Blend Sausage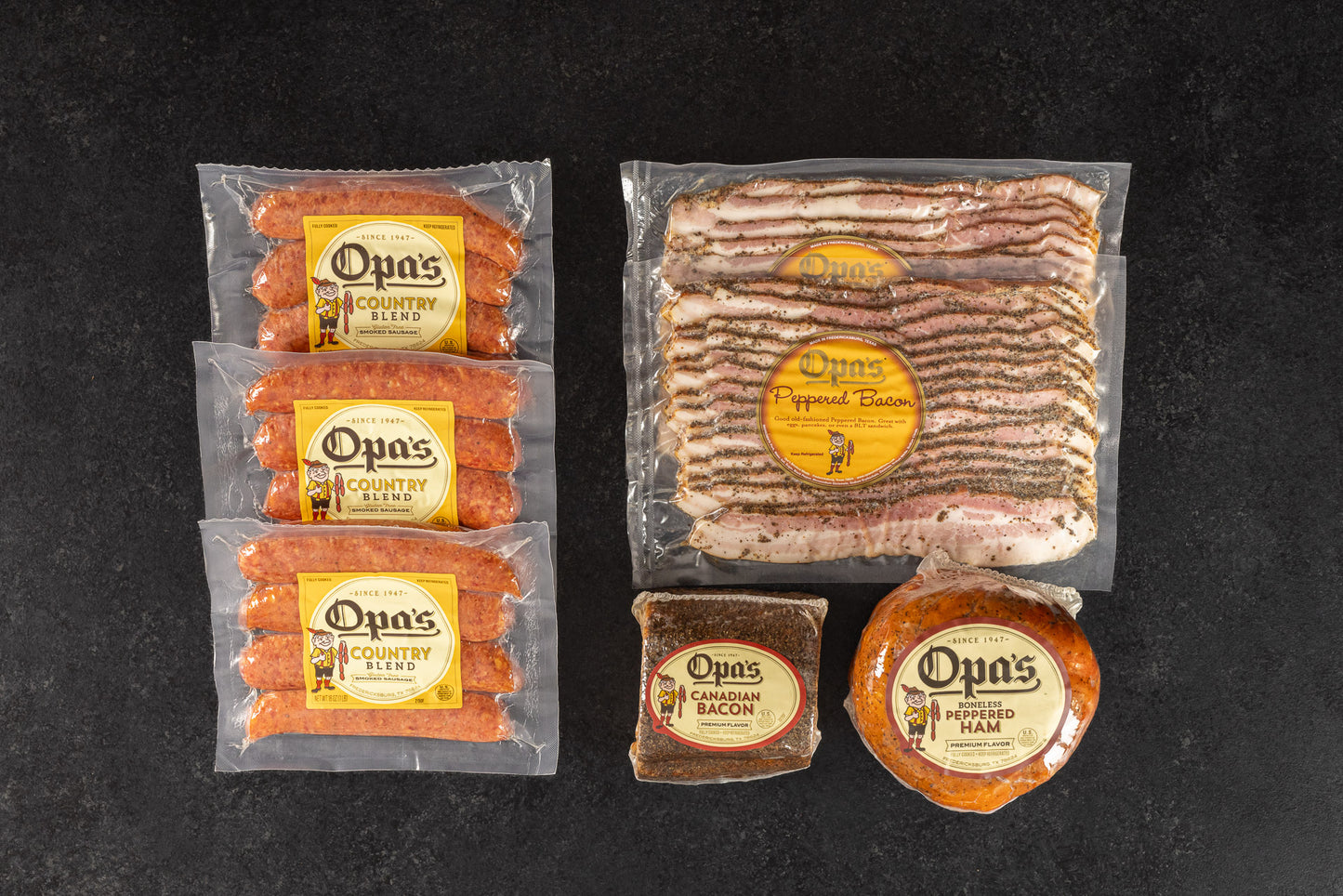 RECIPES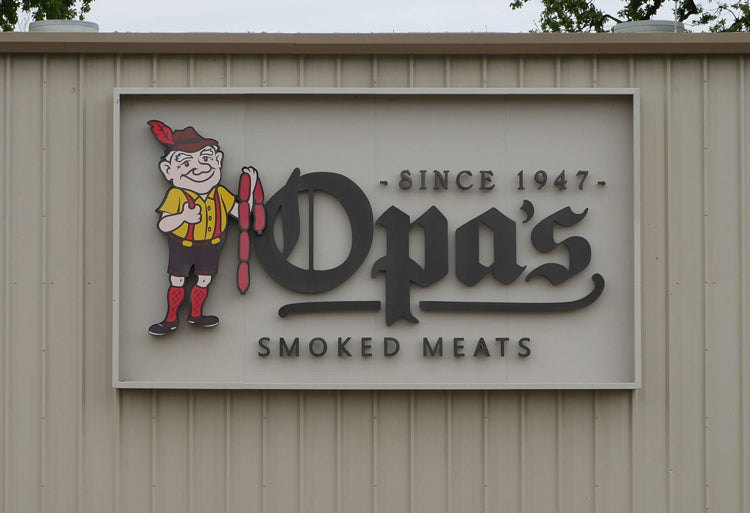 Where We Are Located
410 South Washington Street
Fredericksburg, TX 78624
Mon.-Fri.8:00am - 5:30pm
Saturday 8:00am - 4:00pm
SundayClosed
"The lady at the cash register was very friendly and helpful. My husband got a turkey and swiss sandwich and I got the honey chicken salad. Both were super good."
Crystal Herzog
"Great sandwiches plus a incredible selection of meats, cheeses and pickled items!"
AJ R
"Excellent place to stop and get a sandwich. The honey wheat bread is phenomenal. Sandwiches can be hot or cold. Easy in and out from 87."
Amy Graff
"We ordered two sandwiches, a Reuben and a Roast Beef sandwich. Both were delicious! Also, the people working there were friendly and fun to talk to! We will be visiting Opa's each time we visit Fredricksburg!"
Ray Pratts
"We got a recommendation from someone at a winery in town to check out Opa's and it didn't disappoint. We got some of the jalapeno cheddar summer sausage, and a few packs of the sausages. We tried the chicken ones and they were delicious. Also, I would highly recommend the Blueberry White Cheddar cheese!"
Sam Gardner
"Stopped by Opa's while passing through Fredericksburg to pick up a few "Thank You" items for a gift basket. Very Friendly Staff - Some of the friendliest folks I've met in a long while!"
Tripadvisor review